Events
Published on January 14th, 2022 | by Supworldmagazine
January 21-23, 2022 – Talloires – Lake Annecy GlaGla Race 2022: Towards a Participation Record?
The GlaGla Race, a unique winter competition in the world, will take place from January 21 to 23, 2022 from Talloires-Montmin – Lake Annecy for the 8th time.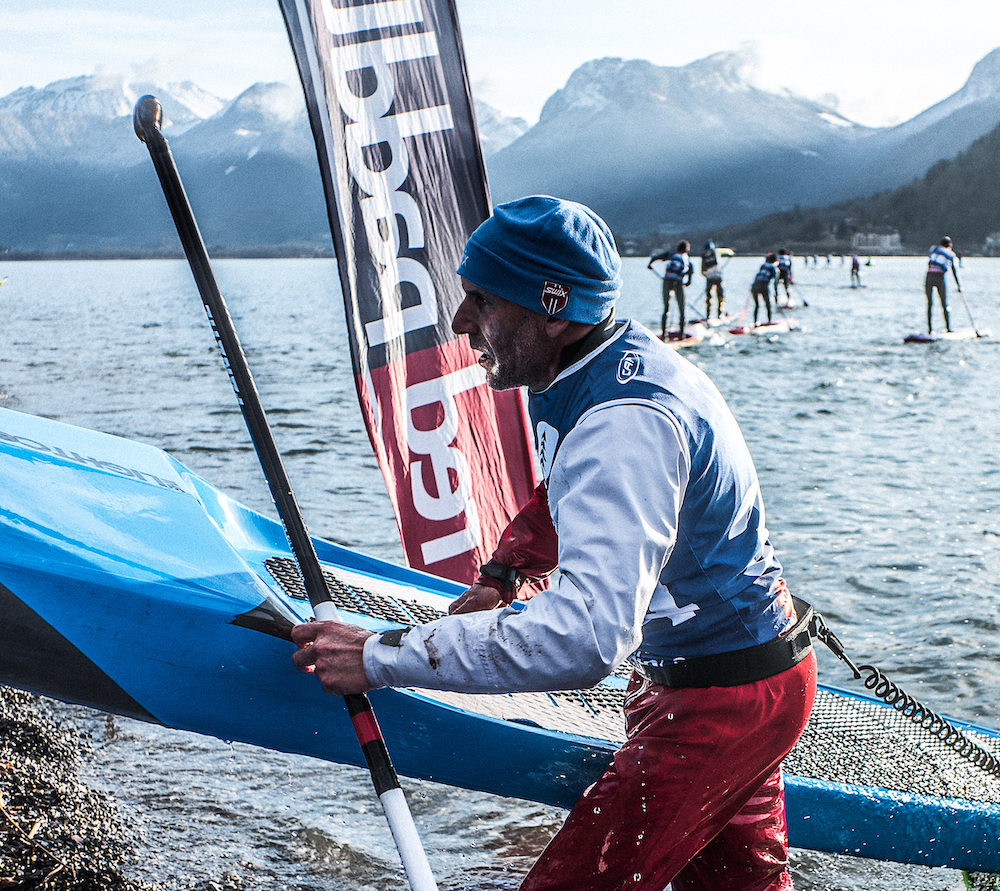 16 days to go and already 542 participants registered, mainly from Europe but also from South Korea, India and Senegal!
Who will succeed Titouan Puyo, winner of the last edition for men? Bruno Hasulyo made this GlaGla Race his goal for the start of the year, he is currently training hard in Portugal. Titouan is already in the Alps, he made a first reconnaissance on Lake Annecy last Tuesday! He will stay in the mountains until the GlaGla Race, making red blood cells, progressing in cross-country skiing and touring and rowing! Another former winner, Ludovic Teulade (France) will be there! We will also have another representative from the southern hemisphere with Clément Colas (New Caledonia).
Among the women, Tanja Ecker (Germany), Ella Oesterholt (Netherlands) and Anna Tschirky (Switzerland) will be present in particular.
Registrations remain open until January 20, but prices go "last minute" from January 10 with an increase of € 5.
The organizers of the GlaGla Race offer various services to facilitate your arrival: stand up paddle rental, central accommodation with the Lake Annecy Tourist Office, childcare during the race, and guarding of the boards at night from Friday to Saturday. We will also have a massage service, a sauna and a Norwegian bath (at 37 ° c) to relax.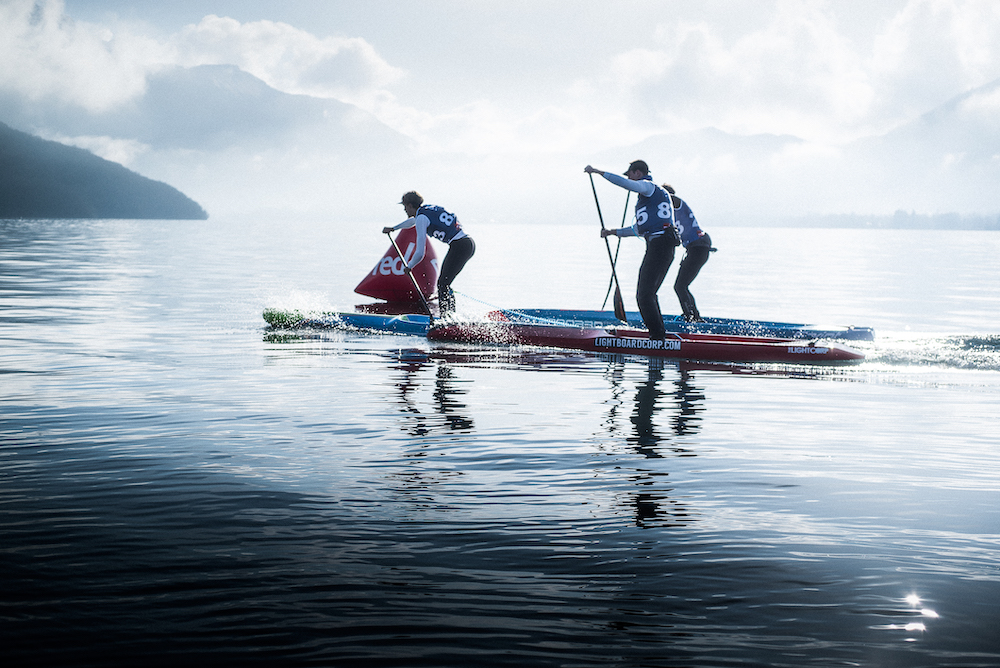 A TV set and a LIVE broadcast
The organizers and TV8 Mont-Blanc are renewing and improving their media system with a TV platform open to partners and the press and live coverage of the race with drones and cameramen on board boats. In 2020, this live broadcast on many channels had set the world broadcast record for a stand up paddle race! Chris Parker (SUP Racer) and Hocquinghem (SUP Passion) will be present to comment live!
Red Paddle, NSP and Le Grand-Bornand main partners of the GlaGla Race 2022
NSP is a new partner of the GlaGla Race and will be present in force with in particular the current world number: Titouan Puyo. Red Paddle Co, partner since 2015 of all the races of the Alpine Lakes Tour will also be present with a stand where visitors will be able to see and test the 2022 novelties. Le Grand-Bornand, ski resort and mountain village 30 km from Talloires offer discounts on ski passes to GlaGla Race participants as well as on short stays! Come paddling and take the opportunity to ski! The joys of water sports and winter in the same stay!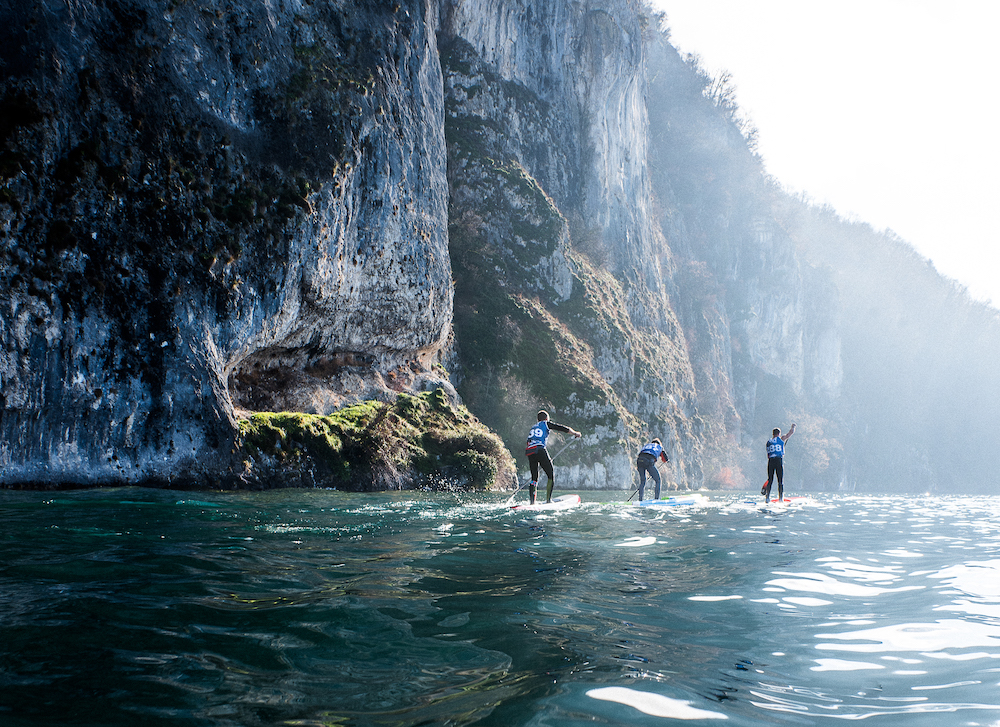 The 2022 GlaGla Race Program
Friday January 21
11 a.m .: Reception of participants and collection of bibs
12h00: Lunch (several food trucks will be present)
2 p.m.-5 p.m .: Afternoon activities: conferences, discussions, clinics, paddle yoga, Sauna, massages
All afternoon: equipment test with the partner brands present, in particular Red Paddle, partner since 2015 of the GlaGla Race.
Saturday 22 January
7:30 am / 9:30 am: Reception of participants and collection of bibs
9.45am: Briefing
10:00 am: Warm-up
10:30 am: Start of CD, LD and very short distance races
12 p.m. / 3 p.m .: lunch (3 food trucks present)
1 p.m.-2 p.m .: Dragon Race: 4-person race (on loaned Red Paddle Dragon, free)
2:30 p.m .: Technical Race
4.30 p.m .: Prize giving
5.30 p.m.-7.30 p.m .: Live music & bar
7:30 p.m .: GlaGla film festival at Talloires cinema (to be confirmed)
Sunday 23 January
Reserve day in case of bad weather on Saturday
Or ski day in Grand-Bornand with a special rate for GlaGla Race participants (-30%) with activities on the snow in paddle and ski!
Registration: https://glaglarace.com/registration/